Last night Angry Video Game Nerd: The Movie premiered at the Egyptian theater in Hollywood, CA. It was a great night! The crowd was amazing. They were applauding from start to finish, throughout the entire 1 hour, 55 minute running time of the movie. The energy never faded, even after our Q&A with cast and crew which went late into the night. Thanks everybody for being so supportive. I'm so glad the movie has finally been seen, but the work is far from over. More screenings to come, and digital release September 2, 2014.
We even had a red carpet entrance! Anyone with more pictures of cast/crew, we'd love to see them. You can send to [email protected]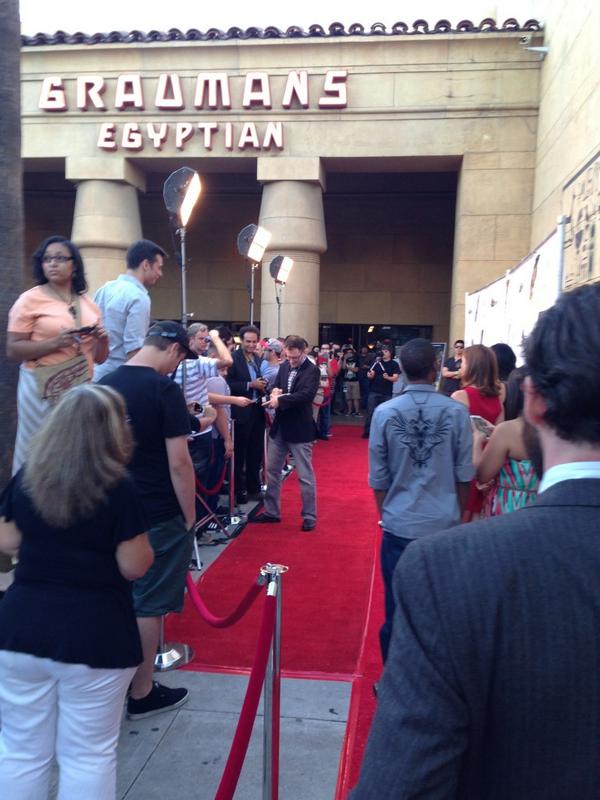 Spontaneous autograph signing on red carpet.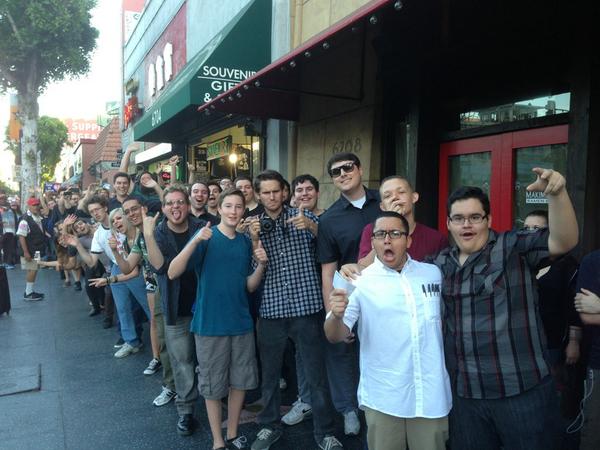 Fans lined up around the block!
The enthusiastic Jon Lee Brody grabbing a great shot of us with the excited crowd!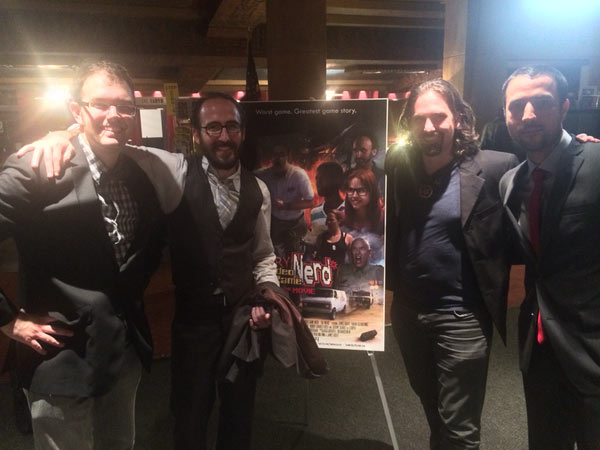 Me, Kevin Finn, Bear McCreary, Kyle Justin in the lobby.