Two new Blu-rays are now for sale on Amazon.com. There's no region coding. They should play, and ship to anywhere in the world.
Angry Video Game Nerd (Volume X2)
Two discs containing episodes 101-114, plus bonus content. This is when the series switched to HD. Stay tuned for Volume X3 this year. See full list of what episodes are on which blu-rays/ DVDs here.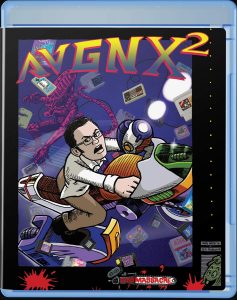 Board James (Complete Series)
For years, Board James has been out of stock. But now it's finally back, and this time, it's up-to-date with every episode! Also, there's lots of commentaries, and Making Of extras.