Review by Mike Matei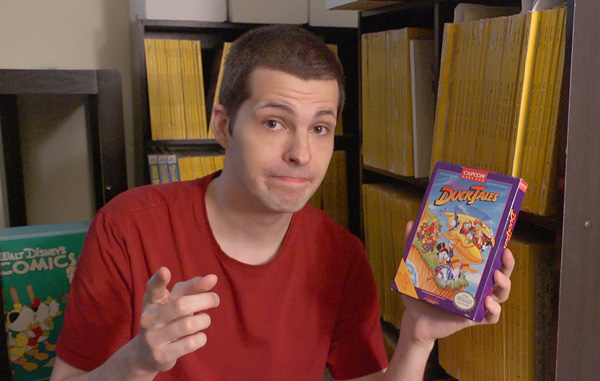 Lots of people have been sending me messages and tweeting me to review Ducktales: Remastered. Curse me kilts! I guess I have no choice.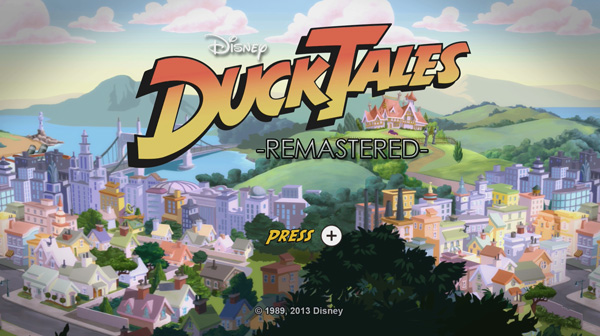 The truth is, the whole thing sickens me. Not the game itself, but the situation.
These days, there's lots of people online reviewing games. And everyone wants to hit the newest game as soon as it comes out. In fact some people even get the games early from the publishers so that they can review the game the day it's released.
And this is the way these companies want it. They WANT people to get hyped up for their new games, so that everyone is talking about it. That way, everyone BUYS it. If there was no hype, and no one cared, less people would buy the game.
I understand this goes on all the time, that's just the nature of the world these days. But this bothers me in particular with the release of Ducktales: Remastered. I'll explain why..
People know me as a fan of Uncle Scrooge (and his creator Carl Barks) because I've done videos about the subject in the past.
Hell, I even own Carl Barks personal National Geographic collection he used as reference to draw the backgrounds in the duck comics.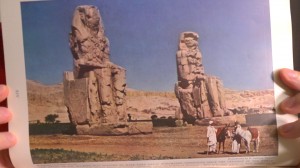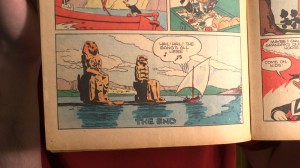 Suffice it to say, I'm a huge fan.
The reason this all bothers me so much is that, the entire reason Uncle Scrooge was originally created was as a PARODY of greedy business people.
So if you truly understand the character of Scrooge and why he's great, it's NOT because he's greedy and he loves money. It's because the audience understands that's NOT how you're supposed to be.
But that was a long time ago, and most people have forgotten the morals of the original comic stories. Today, everybody is rushing their Ducktales: Remastered reviews out as soon as the game comes out so that they can get the most views, and the most ad revenue off of the hype. The whole thing is really rather disgusting, as it's a complete slam against what the character was originally intended for.
But enough of my raving. I wouldn't be doing my job if I didn't talk about the game itself..
One positive is I like how they did all the boss fights. It seems that with each boss, there was more to it than in the NES game. Back with the NES game, when you're fighting the statue boss you just bounce on his head. But here, the room comes to life and you have to avoid the pillars that'll try to smash scrooge to smithereens.
And all of the boss fights are like that. New and improved. I'm glad they took their liberties in places to change the gameplay. They could have done a lot more of it, because I was disappointed everything as a whole was so similar.
I was very happy to see they included a mode to swim through Scrooges money bin. At least at first. Then once you're swimming you realize there's nothing to it. You just swim. They could have made this into a cool mini game but instead it's completely boring. MY IDEA to make it more interesting would be to have Scrooge dive deeper into the cash. Then have an arrow pointing to certain coins, which indicate that you need to pick them up. Afterwards you bring them back to the top to be polished. And you get points for how many you polish within a certain time period or something.
One of the main things I was interested in was too see what they did with the famous "Moon Theme" music.
I was excited as the stage began..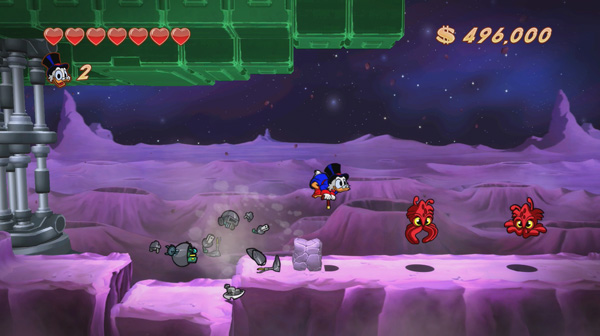 As started the Moon level, I finally got to hear what I'd been waiting for the whole game. I was really anticipating what I was about to hear. A recreation of what is possibly the most recognizable tune from the NES era. And three seconds into it, someone outside my apartment started vacuuming. Totally ruining it for me. Needless to say, I was pissed! (I did hear it later though, and it sounds okay. I prefer the NES version of the song though)
Most of the levels are exact copies of the NES game with updated graphics. There's a few all new levels like The Money Bin and Mt. Vesuvius that are just bookends to what is otherwise a copy of the original, superior game.
Why was the NES game superior? Because it wasn't ridden with pointless cinematics that pop up WAY too often. The people who made Ducktales: Remastered went out of their way to give everything in the game a reason.
But all the extra explanation does nothing but drag the game out. And leaves me continually hitting "Skip Cinematic". Just let me play the damn game.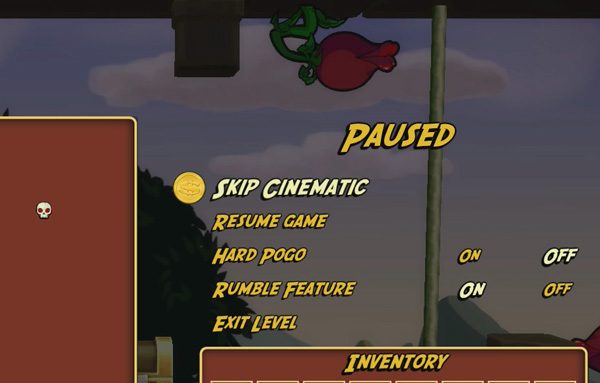 I guess I should mention, they got the original voice actors (such as Alan Young) to perform the voices again. They do a good job, but again, it's kind of pointless when all I want to do is skip the cut scenes and play the game.
While Ducktales: Remastered is a faithful recreation of the NES classic, I would have been happier with more brand new stages. But with a low price tag of $14.99, I can't complain too much. At least it's cheap.
I beat Ducktales: Remastered last night. My final impression was that it was mediocre.
What I'd REALLY like to see instead is Capcom try to do what they did with Mega Man 9 and 10.
Give us a brand new 8-Bit style Ducktales. If the point of Ducktales: Remastered was to be nostalgic, there'd be nothing more nostalgic than that.
For the time being, I say you're better off sticking with the NES game as it's not needlessly drawn out.
And if you want a far better experience as a whole, read the original comic stories by Carl Barks. They're now in affordable sets put out by Fantagraphics books.
Scrooge would spend his money wisely, so should you.